Hi, it's Holly, from STEM-Inspirations.com
I'm a former engineer, homeschool mom, science writer, author, and founder of this site.
Follow us on TPT, Instagram, Pinterest, Facebook, and LinkedIn.
My story as a woman in STEM began many years ago–well before I graduated from college with a degree in environmental engineering.
[Download free STEM education resources here.]
My dad was a nuclear engineer and my very first STEM Inspiration. Growing up in Atomic City, U.S.A. (Oak Ridge, Tennessee) I was surrounded by more Ph.D. scientists than the average kid. My dad, my cousin and my brother, all worked at the Oak Ridge National Laboratory, where not too many years earlier, the nuclear fuel for the first atomic bomb was developed in secret. You might say that my entire hometown was a STEM Inspiration!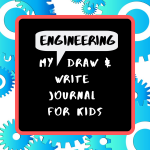 When I was in the 5th grade and finished my seatwork before the rest of the class, Mrs. Hamrick let met visit the school library. That's where I met the African American scientist & inventor George Washington Carver in a biography that still inspires me today – he became an early STEM Inspiration!
I loved books and I loved art, but I was good at math, so I struggled with choosing a college major. One of my teenage STEM Inspirations was oceanographer Jacques Cousteau, who I watched brave the waters of the deep on his weekly TV show, The Undersea World of Jacques Cousteau. A female cousin of mine worked at the The Woods Hole Oceanographic Institution in Massachusetts—yet another STEM Inspiration.
In My Father's Footsteps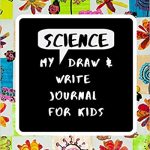 Though I considered majoring in marine biology like my cousin, ultimately, I followed in my father's footsteps, studying environmental engineering at The University of Tennessee in Knoxville. I graduated in 1977, not long after the Women's Movement began to impact the world of work.
At the time, many more women decided to go into science and engineering, but it would take awhile for the culture of work to adjust.
For my first engineering job, I worked with a group of researchers at Oak Ridge National Laboratory. We were looking for ways to use the extra heat created by nuclear power plants. The heat comes in the form of hot water, which is stored in cooling ponds before it's released into nearby rivers. That way it doesn't endanger the local aquatic life.
To make good use of the excess (or waste) heat, the researchers in my group wanted to try farming a type of tropical fish called tilapia in the warmer water. To prove their concept, they grew tilapia in cages floating in the lab's sewage treatment pond. The pond's warm waters would simulate power plant waste heat and the algae growing in the pond would serve as food for the fish.
In the Middle of a Sewage Pond
My job every morning was to row a small boat out to the middle of the pond, pull up the cages full of fish. Then I took each fish out of its cage to weigh and measure it to see how well it was growing.
"My work badge soared in a perfect arc up into the air and splashed down into the murky water."
One memorable day after measuring the last fish, I reared back to toss the cage into the pond. My work badge caught on a wet, slimy rope attached to a float. The badge soared in a perfect arc up into the air and splashed down into the murky water, never to be seen again.
Writing about STEM
Shortly after the sewage pond episode, I moved to a new job at The Aerospace Corporation in Los Angeles. However, like many female engineers of that era I never felt fully at home in the culture, and ultimately followed a different path.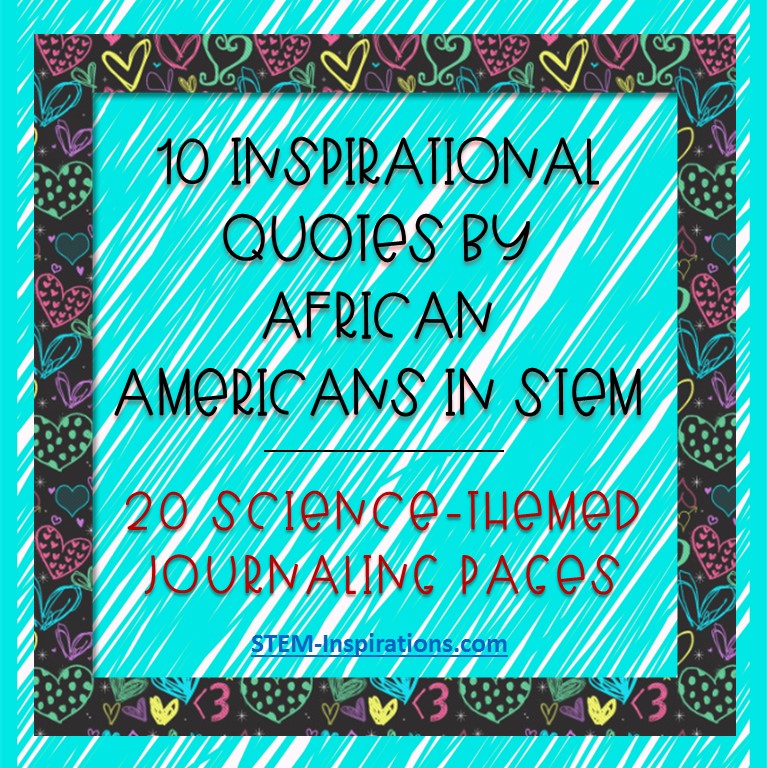 After seven years at Aerospace, I made a career change from engineering to editing a technical magazine, combining my engineering knowhow with my creative, bookish side. Almost overnight, I went from preparing project management charts to writing and editing articles on lasers and fiber optics. I had discovered a different type of STEM career that suited my exact skills and interests!
Later, I became a science writer for organizations such as the National Science Foundation, AT&T Bell Laboratories, and many others.
Since then I've had the pleasure of interviewing and writing about a number of women in STEM for a wide variety of clients. Here are just some of their stories:
[Download my free STEM education resources here.]
STEM/STEAM education
How do you spark interest—in yourself or your students—to carry through with the dedication and hard work it takes to learn and achieve a career in STEM?
STEM-Inspirations™ creates fun books & resources to educate and inspire young people to pursue careers in Science+Technology+Engineering+Math.
Sign up for the STEM-Inspirations newsletter for free teaching resources, product reviews and more.
Follow us on TPT, Instagram, Pinterest, Facebook, and LinkedIn.
Visit my author page at Amazon or my store at Teachers Pay Teachers for unique publications for your school, homeschool, science club, STEM camp—or just for yourself!
About the Author
Holly B. Martin is a former engineer who homeschooled her five children for many years. As a freelance science writer, she has written for organizations such as the National Science Foundation, the American Society of Mechanical Engineers, AT&T, and others. She regularly interviews scientists & engineers to write articles for magazines and websites. Out of these experiences, she has created STEM-inspired books and interactive resources to help prepare students for careers in the 21st Century.
Visit Holly's industrial B2B copywriting website at www.hollybmartin.com.
Copyright © 2019 by Holly B. Martin and stem-inspirations.com. Use and/or duplication of articles, images, and website content is strictly prohibited. A direct link may be used, provided that full credit is given to Holly B. Martin and STEM-Inspirations.com. All rights reserved.