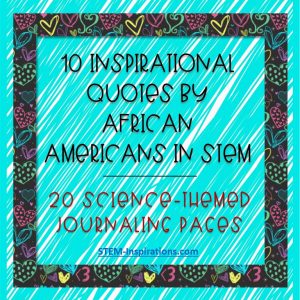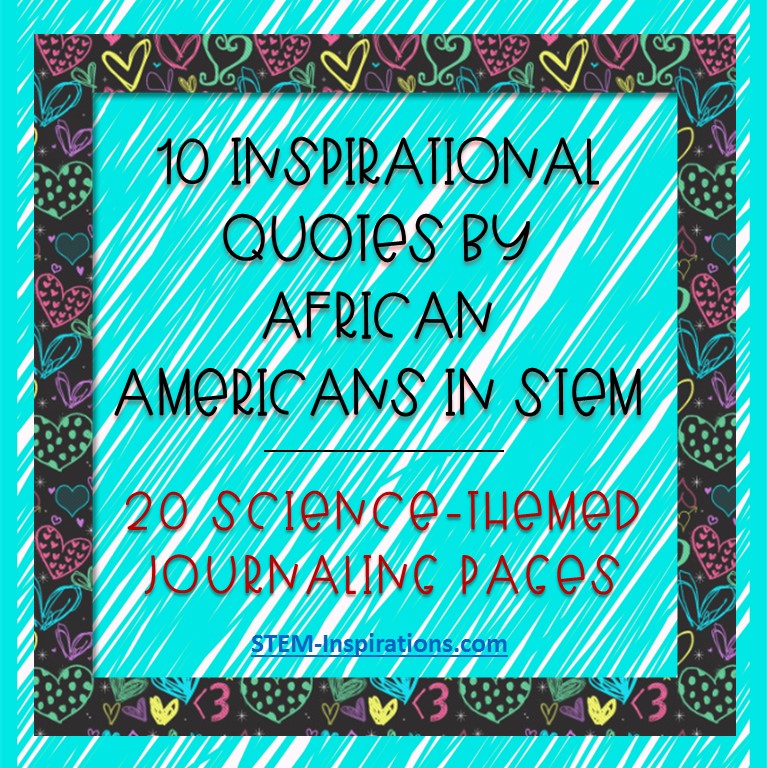 Sign up for the STEM-Inspirations bi-monthly newsletter to download this set of 20 science-themed lined journal pages (see signup form below).
Includes 10 quotations by five noted African Americans working in science, technology, engineering, and mathematics (STEM). These pioneers exhibited great courage and determination, breaking through cultural, financial, and legal barriers to reach their goals.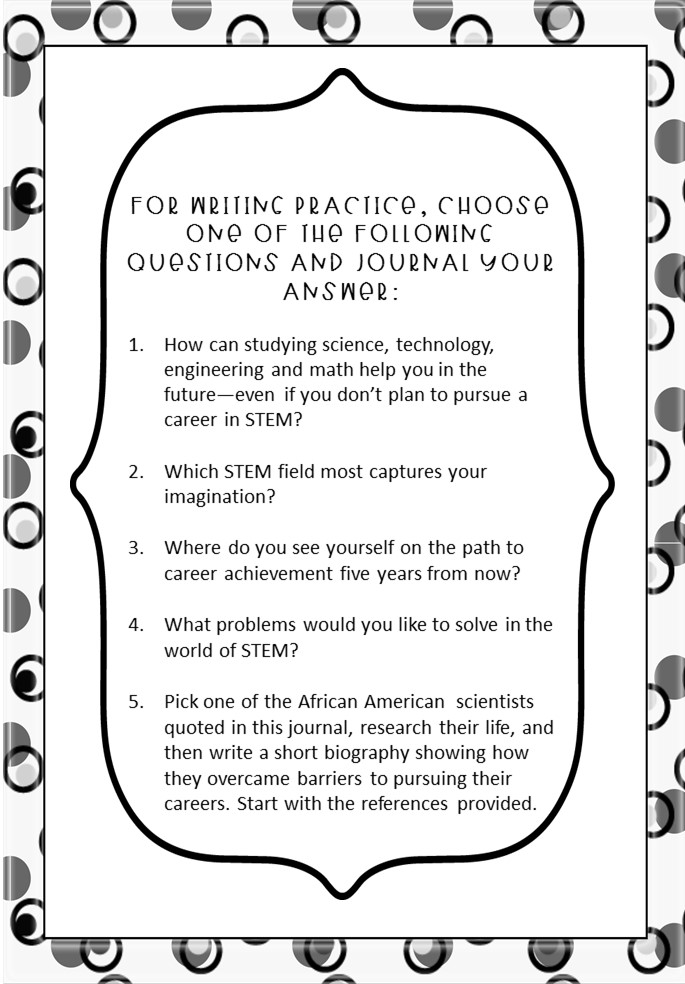 As your students journal their way through these pages, they will be inspired and challenged to pursue their dreams of scientific adventures, and to discover their own story behind the story.
Scientists Quoted:
Beth A. Brown (February 4, 1969 – October 5, 2008) NASA Astrophysicist & Science Educator.
Philip Emeagwali (b. 1954) Nigerian-American winner of the Gordon Bell Prize for outstanding achievement in high-performance computing applications.
Shirley Ann Jackson (b. August 5, 1946) Theoretical Physicist, Telecommunications Pioneer, Educator, and Advisor to Presidents.
Gerald A. (Jerry) Lawson (December 1, 1940 – April 9, 2011) Video Game & Computer Pioneer, developed the first video game console system.
Jamice Obianyo (b. February 12, 1961) Chemist and Director of the Ecolab/Project WET Clean and Conserve Education Program, teaching kids to conserve water and making the world a healthier place.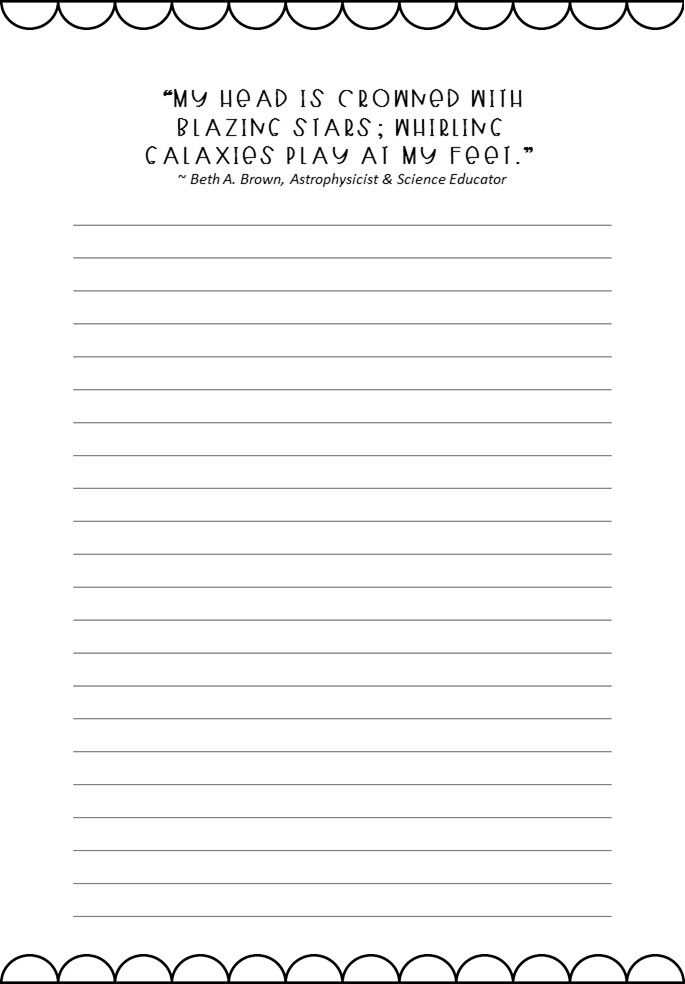 Includes thought questions and resource links for further study.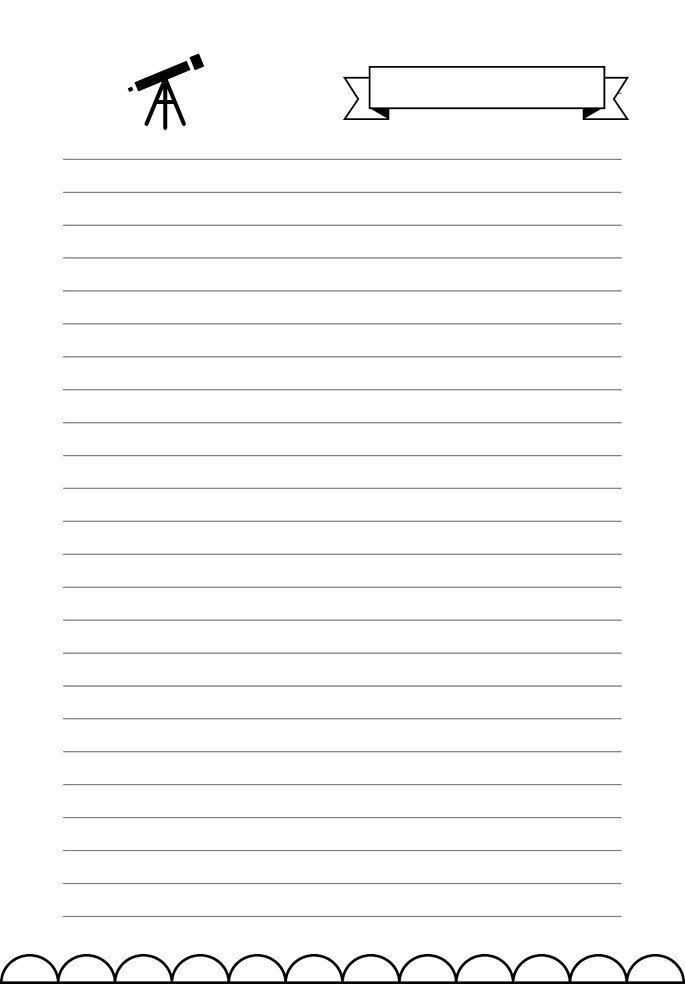 Download and Subscribe to the STEM-Inspirations blog here:
---
Follow us on Instagram and on LinkedIn.
Copyright © 2019 by Holly B. Martin and stem-inspirations.com. Use and/or duplication of articles, images, and website content is strictly prohibited. A direct link may be used, provided that full credit is given to Holly B. Martin and STEM-Inspirations.com. All rights reserved.