Celebrate Black History Month and more with these 10 coloring pages featuring inspirational growth mindset quotes by noted African American scientists, engineers and inventors.
These pioneers in Science, Technology, Engineering, and Math (STEM) exhibited great courage and determination, breaking through overwhelming cultural, financial, and legal barriers to reach their goals. Their strength is reflected in this collection of quotations, which can help students of all ages and backgrounds improve their lives.
---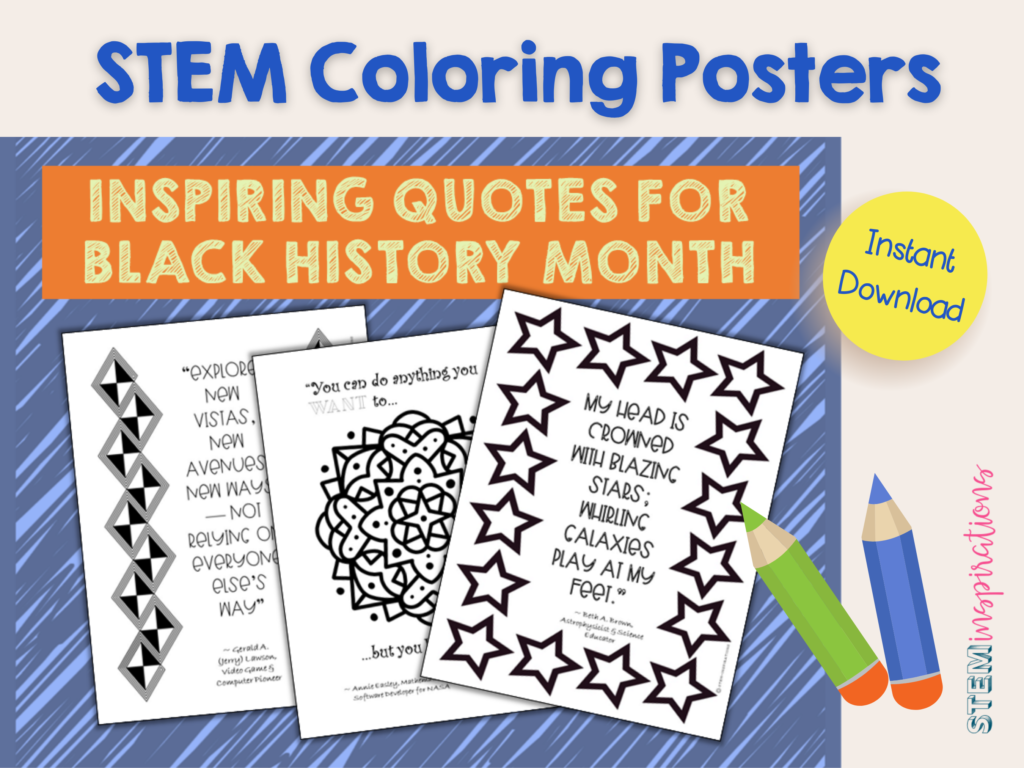 ---
This STEAM activity combines art and design with STEM education. They are perfect for Makerspace posters, science journals or notebooks, art classes, and more. Available now at the STEM-Inspirations Etsy shop.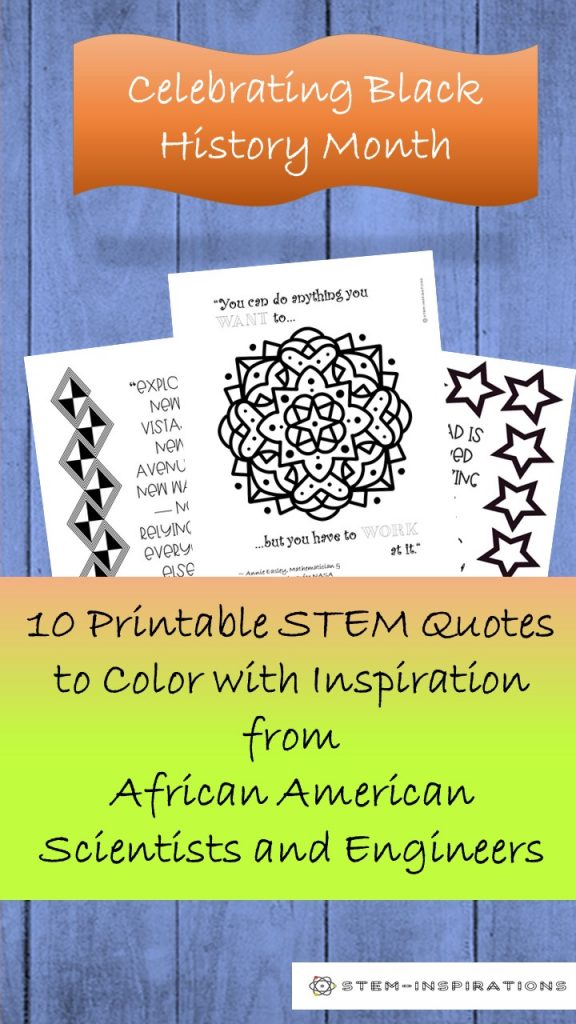 The black & white decorative pages reinforce important life skills. Ponder these universal truths while coloring in the designs, which include mandalas, decorative frames, and more.
---
10 African American Scientists, Engineers and Inventors Quoted
Beth A. Brown (February 4, 1969 – October 5, 2008) NASA Astrophysicist & Science Educator.
Christine Darden (b. September 10, 1942) Aeronautical Engineer for NASA researching supersonic flight and sonic booms.
Mark E. Dean (b. March 2, 1957) Engineer & Co-inventor of the first IBM Personal Computer, the color PC monitor, and the 1-gigahertz microprocessor.
Annie Easley (1933-2011) Mathematician & Software Developer for the NASA Centaur Rocket Stage, used to launch the Cassini probe, and laying the foundation for launches of the Space Shuttle and satellites.
---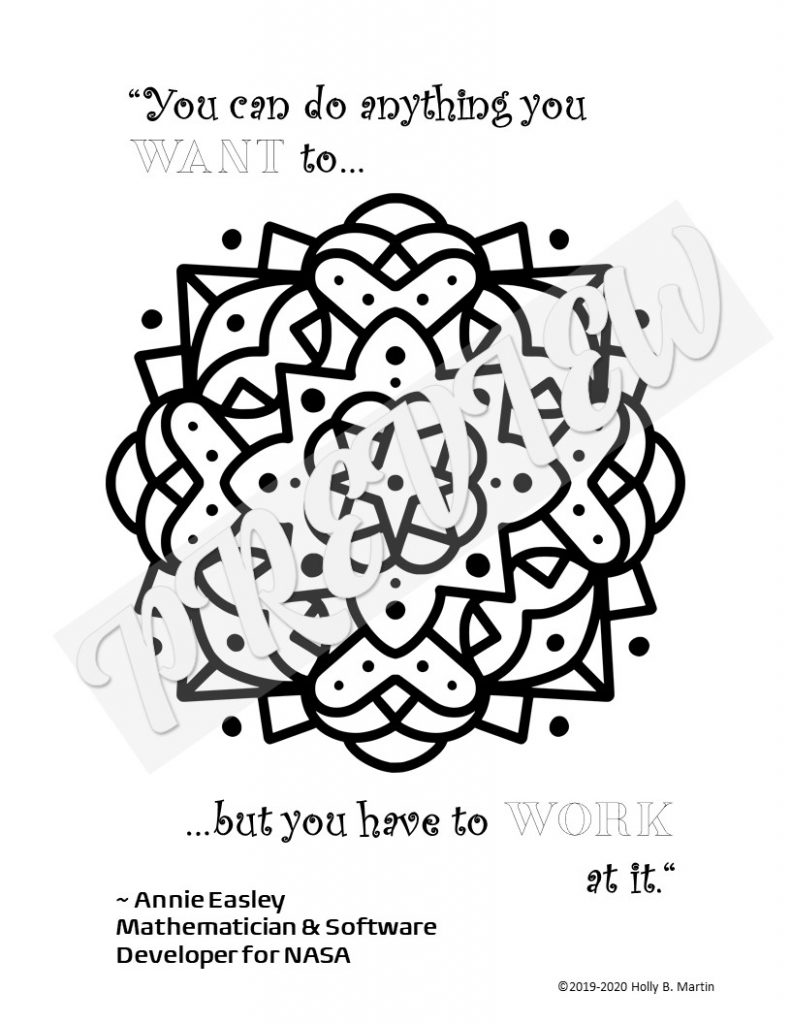 ---
Philip Emeagwali (b. 1954) Nigerian-American winner of the Gordon Bell Prize for outstanding achievement in high-performance computing applications.
Mae C. Jemison (b. October 17, 1956) Medical Doctor, Scientist & First African American Female Astronaut.
Katherine Johnson (b. August 26, 1918 ) Mathematician and "Human Computer" at the NASA-Langley segregated West Area Computer group who hand-calculated the trajectory of John Glenn's Friendship 7 Mission to verify figures generated by electronic computer.
Lonnie Johnson (b. October 6, 1949) NASA Engineer & Inventor of the Super Soaker Water Gun.
Gerald A. (Jerry) Lawson (December 1, 1940 – April 9, 2011) Video Game & Computer Pioneer and developer of the first video game console system.
Jamice Obianyo (b. February 12, 1961) Chemist and Director of the Ecolab/Project WET Clean and Conserve Education Program, teaching kids to conserve water and making the world a healthier place.
---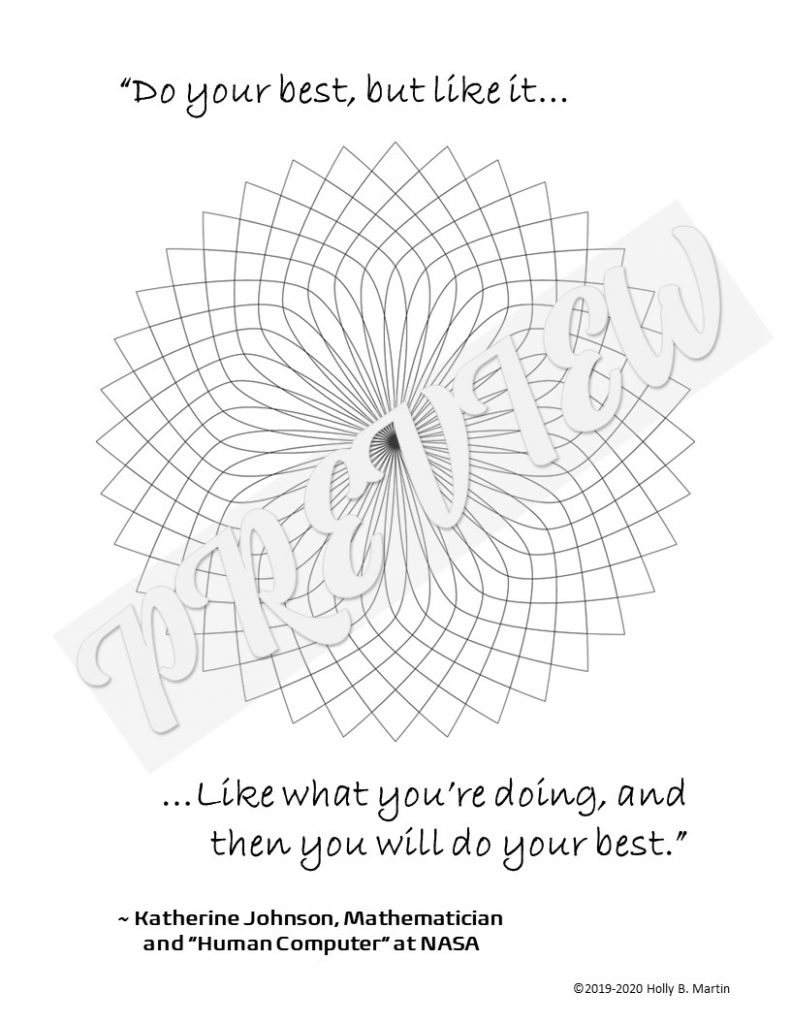 ---
The same inspirational STEM quotes coloring pages are included within the paperback 52 Inspirational Quotes by African Americans in STEM: A Journal for Reflection, available on Amazon.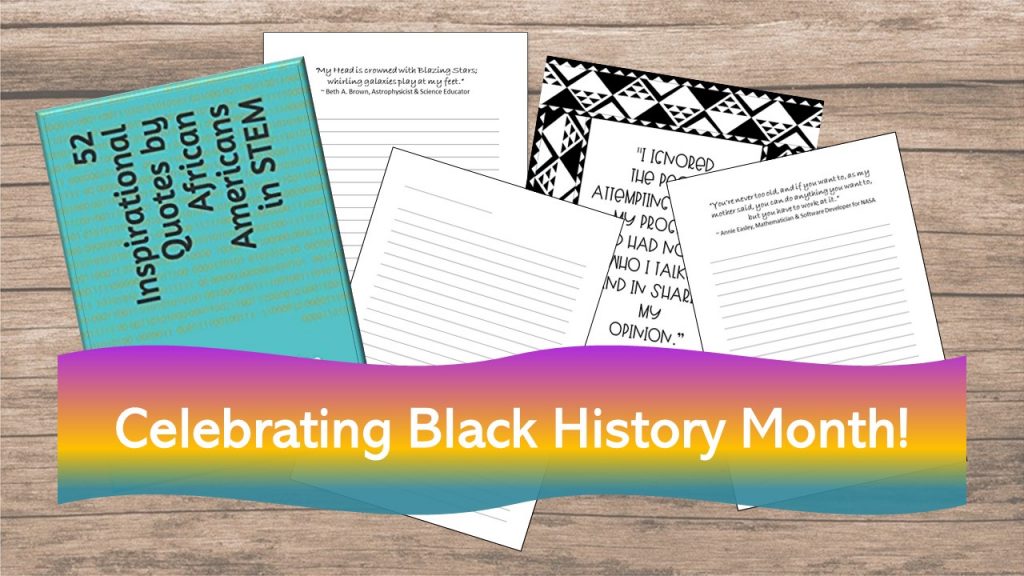 ---
Access this set of free science journaling pages featuring inspirational quotes by African Americans in STEM in the STEM-Inspirations Resource Library: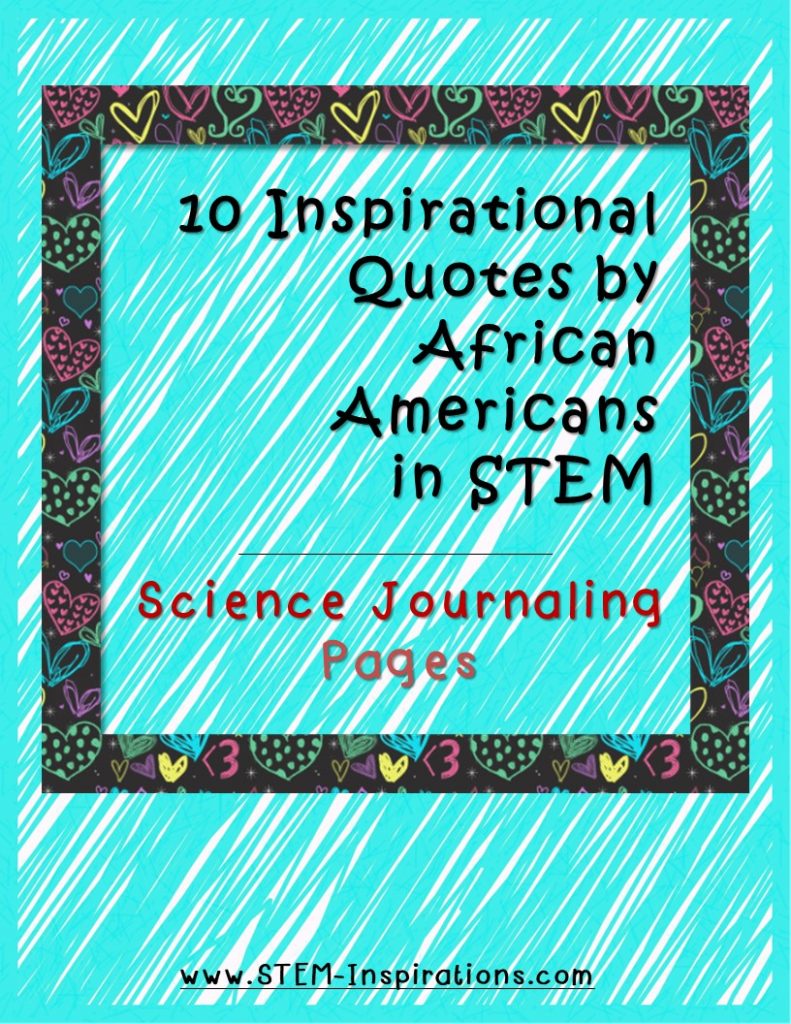 ---
For more STEM-Inspirations, follow me:
On Etsy
On Instagram
On Pinterest
On Facebook
Copyright 2020-2023 by Holly B. Martin and STEM-Inspirations.