A Journal for Reflection
"There's so many exciting things going on in the computer industry, that if you have an idea, a dream, something that you want to do, then just go for it."

~ Stephanie Shirley, founder of software company in 1962 staffed completely by women
As a science writer, my favorite part of writing about STEM topics is the human story behind the story. I love interviewing scientists and engineers and showing readers how real people find their passion, make exciting new discoveries, and overcome obstacles along the way.
Note: Some links in this post are affiliate links, which means I receive a commission if you make a purchase. Affiliate relationships include Amazon Associates.
---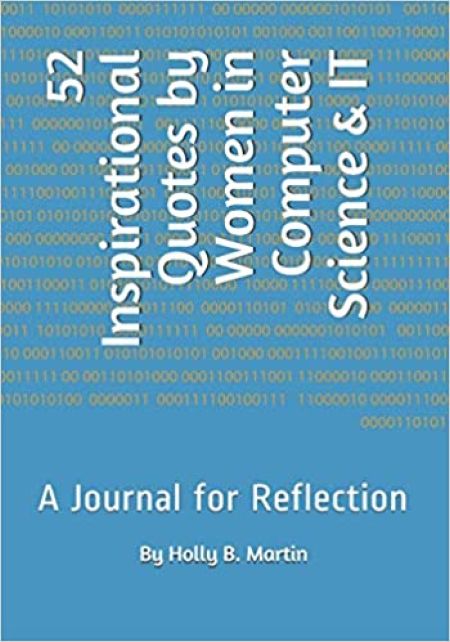 The 52 quotes in this lined journal provide inspiration to girls and women aspiring to work in IT.
---
To help you or a future computer scientist you may know begin journaling your own story behind the story, I selected 52 inspirational quotations by 15 influential women in computer science and IT. Let these quotes guide your thoughts and dreams – one quote for each week of the year (scroll down to read the list of women computer scientists quoted).
History of Women in Computer Science
Many of the first "computers" were actually women. In the 1800s and 1900s, they were hired to take the burden of tedious and exhausting computations off of the male engineers & scientists. These highly educated women were chosen for their strong math abilities, as well as their strict attention to detail – essential to the complex calculations required to determine the path of a bomb, a rocket, or a comet.
---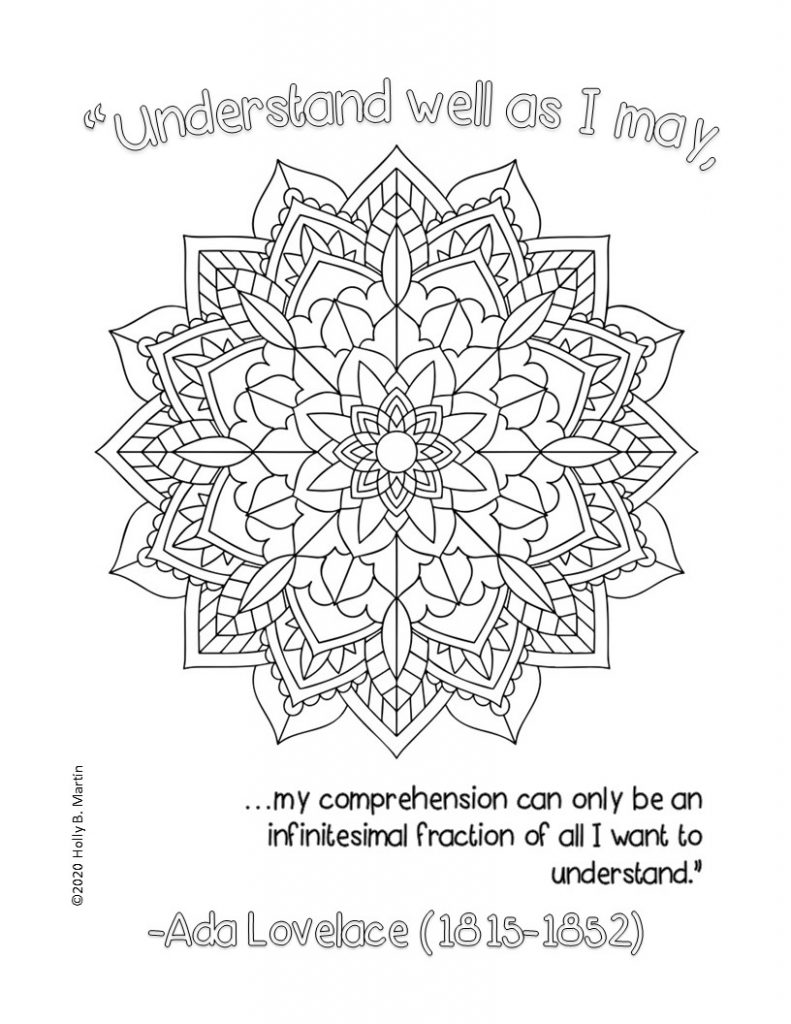 ---
When electronic computers came on the scene, women "computers" naturally gravitated to this new and powerful technology. These women were pioneers who exhibited great courage and determination, often breaking through overwhelming cultural, financial, and legal barriers to reach success.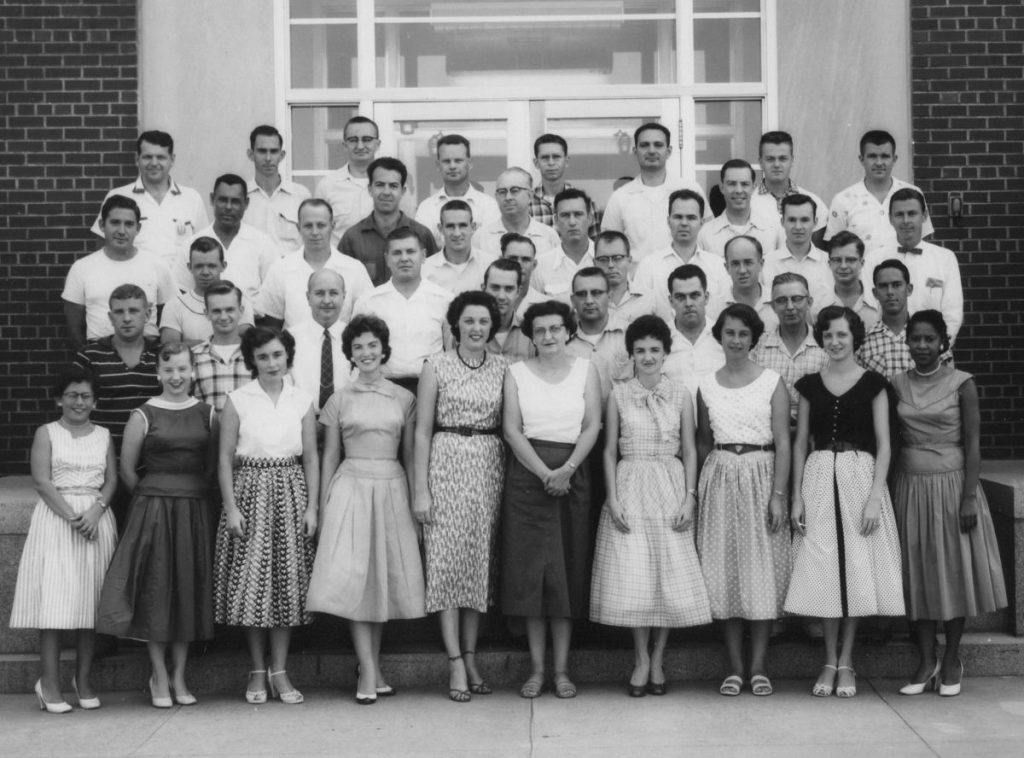 ---
Let these quotes by women in computer science inspire you throughout the year
As you journal your way through the book, I hope you'll be inspired to learn more about these fascinating women. Let their words and lives challenge you to pursue your dreams of technical adventures.
---
Click here to order on Amazon.
This journal will stimulate and inspire current and future computer scientists, mathematicians, & software engineers from age 10 to 110.
"I really knew I had to do something to address the problem and create something, a program that would nurture girls like my daughter."

~ Kimberly Bryant, Founder of Black Girls Code
---
List of women computer scientists quoted
Jean Jennings Bartik (Dec. 27, 1924 – March 23, 2011) One of the six female original programmers of the Electronic Numerical Integrator and Computer (ENIAC).
Anita Borg (January 17, 1949 – April 6, 2003) Founder of the Institute of Women and Technology, and Systers, an online mentoring community for women in computing.
Kimberly Bryant, Biomedical engineer & founder of Black Girls Code, with a vision to empower girls of color to become "builders of their own futures through exposure to computer science and technology."
Annie Easley (April 23, 1933 – June 25, 2011) African American computer scientist at NASA who helped program the Centaur rocket stage & alternative energy systems.
Evelyn Boyd Granville (b. May 1, 1924) African American mathematician, educator & IBM programmer/developer for Project Vanguard, Project Mercury, and the Apollo space program.
Frances Elizabeth (Betty) Holberton (March 7, 1917-December 8, 2001) One of the first six women to program the ENIAC computer in 1946, who later helped develop the COBOL programming language.
Grace Hopper (December 9, 1906 – January 1, 1992) Rear Admiral of the U.S. Navy who developed the first computer programming language compiler and helped develop the UNIVAC computer and COBOL.
(Continued below)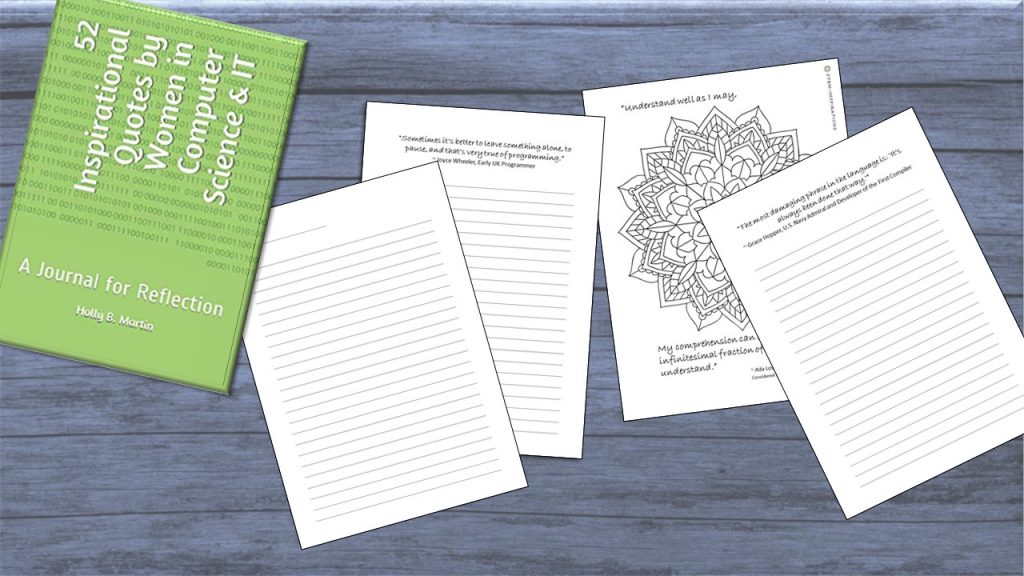 ---
Karen Spärck Jones (26 August 1935 – 4 April 2007) Cambridge University professor, advocate for women in computing, and inventor of inverse document frequency (IDF) for search engines.
Barbara Liskov (b. November 7, 1939) One of the first women to earn a PhD in Computer Science and a professor at MIT who pioneered object-oriented programming.
Ada Lovelace (December 10, 1815 – November 27, 1852) Mathematician & writer who developed the first concepts of computer programming using Charles Babbage's concept of an Analytical Engine.
Kay McNulty Mauchly Antonelli (February 12, 1921 – April 20, 2006) An original ENIAC programmer who invented the subroutine in order to speed up calculations.
Radia Pearlman (b. 1951) Programmer and network engineer, inventor of Spanning-Tree Protocol (STP) for Ethernet and robust, scalable distributed networks leading to the internet.
Jean E. Sammet (March 23, 1928 – May 20, 2017) Computing textbook author, developer of the FORMAC language, and key member of the COBOL committee.
Dame Stephanie "Steve" Shirley (b. September 16, 1933) Holocaust refugee and founder of one of the UK's first software startups in 1962, staffed completely by women.
Joyce Wheeler, Early computer scientist at Cambridge University, UK, who pioneered software development on the EDSAC (Electronic Delay Storage Automatic Calculator) in the 1950s.
---
"To me programming is more than an important practical art. It is also a gigantic undertaking in the foundations of knowledge."

~ Grace Hopper, U.S. Navy Admiral and Developer of the First Compiler
---
52 Inspirational Quotes by Women in Computer Science & IT: A Journal for Reflection makes a great graduation or appreciation gift for:
Students
Graduates
Teachers
Mentors
Programmers
Apprentices
Co-op Students
Interns
Developers
Guidance Counselors
Professors
Advisors
Homeschoolers
STEM Camp Leaders
Scout Leaders
Yourself!
---
"Sometimes it's better to leave something alone, to pause, and that's very true of programming."

~ Joyce Wheeler, Early UK Programmer of the EDSAC Computer
---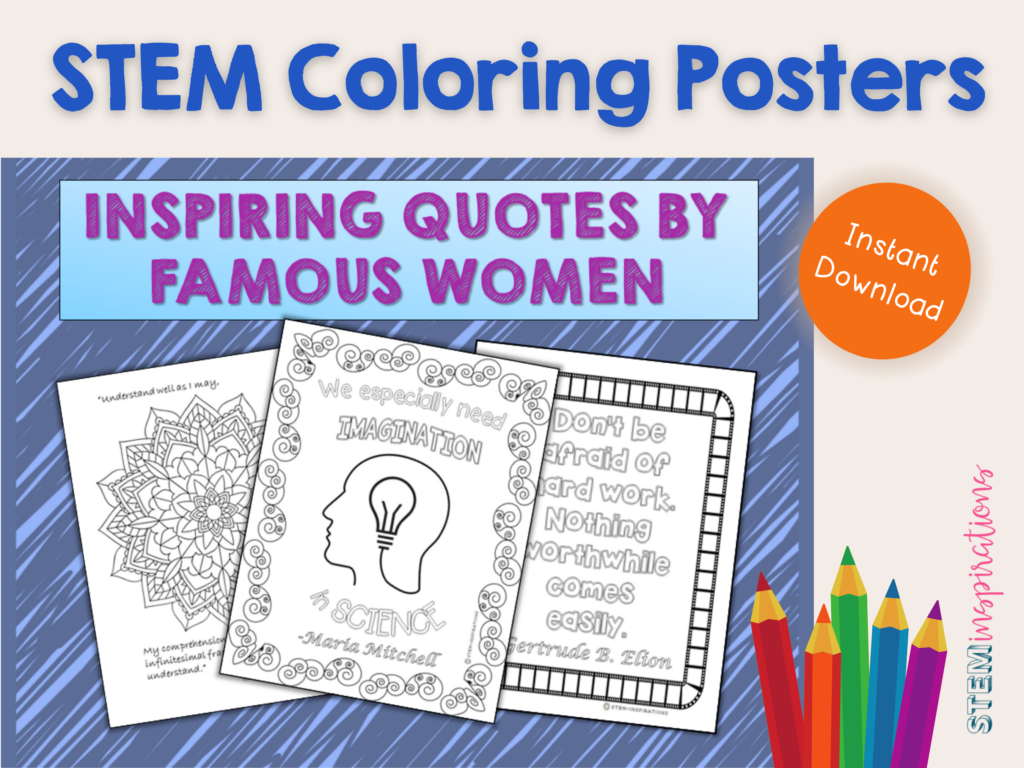 ---
You may also like:
Women in STEM Inspiring Quotes Coloring Posters
Women Nobel Prize Winners Inspiring Quotes Coloring Posters
African Americans in STEM Inspiring Quotes Coloring Posters for Black History Month
52 Inspirational Quotes by Women in STEM: A Journal for Reflection
52 Inspirational Quotes by African Americans in STEM: A Journal for Reflection
Click here to join the STEM-Inspirations mailing list.
---
Copyright 2019-2023 by Holly B. Martin
---
About Holly B. Martin
After earning my degree in environmental engineering and working in the field for eight years, I changed careers to become editor of a magazine on lasers and fiber optics. Since that time, I've written hundreds of articles, blog posts, and books on Science+Technology+Engineering+Math (STEM). Click here to visit my freelance writing portfolio.